February 20, 2021
AgroKarta 3.6 is released
Learn what's new in the last update
We are happy to announce that the new AgroKarta 3.6 has been released and is available for download.
What's new in AgroKarta 3.6:
- Support for ArcGIS Desktop 10.8.
- Validity period of Trial license has been changed.
- New tool "Delete simple plots" has been added.
- New reports "Recommendations for the application of fertilizers" and "Passport sheet for the fertilizer elements" have been added to "Generate reports" tool.
- Settings for "Delete simple plots" and "Generate reports" tools have been added to Configurator.
- Minor fixes and enhancements of existing functionality.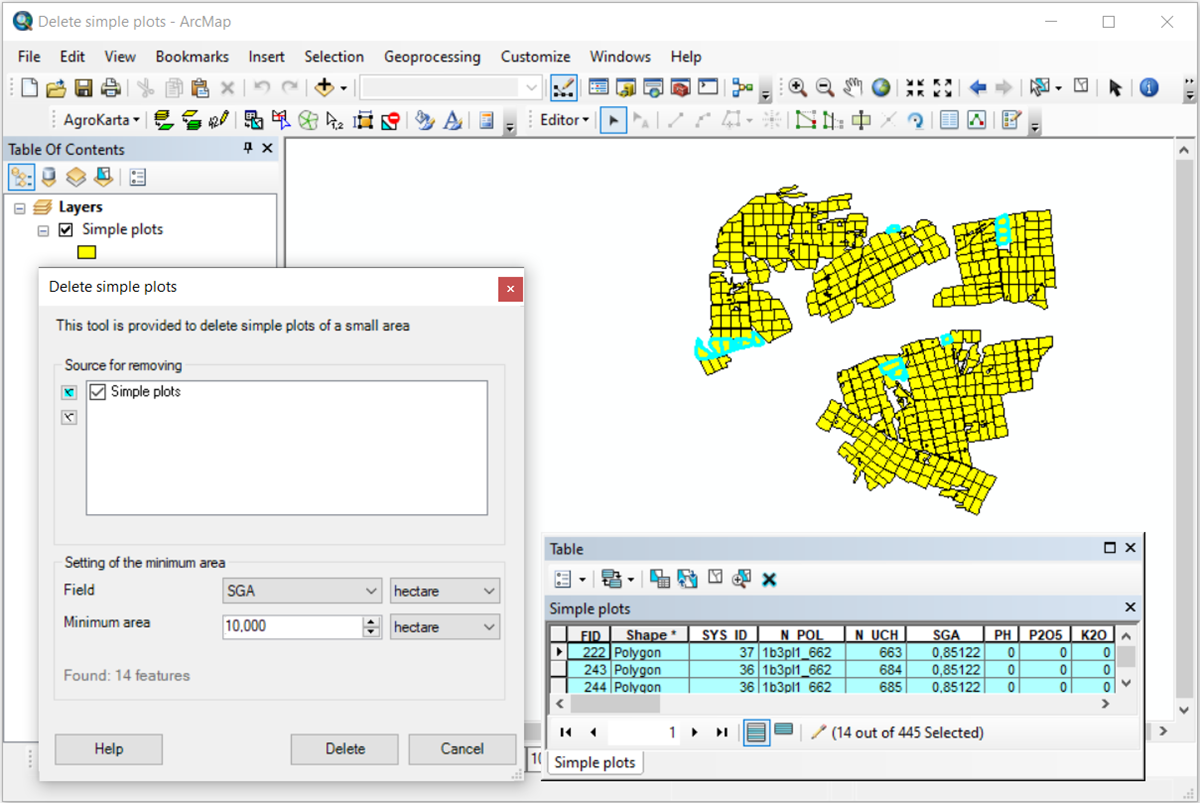 Try these and other options, click here to download AgroKarta 3.6.